Headlines
Specials
Membership
---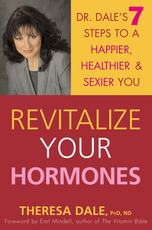 ---
---
Buy 12 of any one nutritional product and get %5 off.
Free shipping on all orders over $500.00.
Sept 16, 2011

Dear Valued Customer,
There are so many opportunities to learn about your hormones and the "truth" about HRT.
I am so excited to share with you that I will be speaking at an amazing event called The WE Conference (www.theWEconference.com)
on Saturday 10/1/11 at 10:30am for 30 minutes.
That same weekend I will be speaking at the
Conscious Life Expo at the LAX Hilton Hotel, Century Blvd, LAX. Visit Rhonda and I at our Booth #209A.
I hope to talk to each one of you.
Lecture times are:
1. Lectures - Saturday, Oct. 1 - 2:00pm-2:45pm
Sunday, Oct. 2 - 12:00pm-12:45pm
2. Panel - Alternative Health
Saturday, Oct. 1 - 4:30pm-6:00pm
New Video's
Dr. Dale's 15 new videos are on YouTube and on our website NOW at https://www.wellnesscenter.net/video.html
Listen to Dr. Dale's Video on Hormone Rejuvenation here: Dr. Dale's Hormone Replacement Therapy
Product Spotlight
Nano Ionic Magnesium
Everyone needs magnesium. If you eat or have eaten junk food, take medications or drink alcohol or caffeine; you need to take the right kind of magnesium daily.
Magnesium is involved in over 325 biochemical reactions in your body. Early symptoms of magnesium deficiency include:
body aches

leg cramps

fatigue or low energy

restless sleep

headaches and migraines

muscle twitches

chronic constipation

insulin resistance

severe PMS, and more.
Left untreated, a magnesium deficiency can lead to more life-threatening conditions such as hypertension, heart disease, stroke, type 2 diabetes, osteoporosis, and others.
Nano Ionic Magnesium is cell-ready, which means that it is much more absorbable than other types of magnesium. Unlike any other magnesium, it has NO EXCIPIENTS, FILLERS, BINDERS, MAGNESIUM STEAREATE (flow agent).
Havoc with hormones: When you follow an extremely low calorie diet, normal hormonal functions may be temporarily or permanently disturbed, putting you at risk to thyroid disorders. "The effects of starvation on the brain can cause a lack of concentration, loss of motor skills, and increased likelihood of anxiety and depression. As the condition progresses, brain function decreases, leaving the victim in a state of fatigue or torpor," explains Dr Misra: Click here.
Two popular diabetes drugs are being scrutinized after some researchers warned that their prolonged use may make diabetics more susceptible to multiple cancers: Click here.
Dr. Dale only offers phone appointments to members so
New Exclusive Membership Make Dr. Dale a part of your team! Address your health issues including your hormonal balance, achieve a healthy weight, increase your energy and stamina, unleash your creativity, provide exciting challenges for your mind and body. Change the way you approach life on all levels.
Advanced Mind, Body, Spirit Healing eNewsletter with the latest research on diet, nutrition, anti-aging tips from around the globe, skin care, hormone rejuvenation NOT replacement and detoxification.
Metabolic Self-Assessment Tests.
Customized Advice about Self-Healing and Empowerment. Assistance with various health conditions using 100% non-toxic natural alternatives.
Advanced Comprehensive Health Self-Assessment Test.
Free Monthly Answer to your Health Question by Email.
Weight Loss and Maintenance Dietary and Detoxification Regimes for your Body Type.
Exclusive Discounts on Products for Members Only.
Free mp3 Download of Lectures.
Lists of Biological Dentists and Much much more...
---

---
Joyfully,

T
heresa Dale, PhD, CCN, NP
Medical Consultant, Traditional Naturopath,
Certified Clinical Nutritionist
Founder & Dean, California College of Natural Medicine
President, The Wellness Center for Research and Education, Inc.
1237 South Victoria Ave #169
"History has demonstrated that the most notable winners usually encountered heartbreaking obstacles before they triumphed. They won because they refused to become discouraged by their defeats."
-Bertie C. Forbes