Headlines
Specials
Membership
---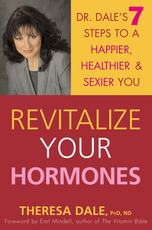 ---
---
Buy 12 of any one nutritional product and get %5 off.
Free shipping on all orders over $500.00.
October 20, 2011

Dear Valued Customer,
You can eliminate health problems with mind, body, and spirit medicine. Detoxification of all filtering organs is crucial to your healing as well as the proper diet. Get on a program to help eliminate any use of drugs or medications. Seek holistic health providers to achieve this. This means that the right person will not use any pharmaceutical drugs at all. Next week I will offer you my 10 steps to Preventing Disease and Cancer. Stay tuned into to this newsletter for the latest research on avoiding health issues, positive information on healing any disease along with protocols.
Today I was a guest on the Robert Scott Bell Show, which is available on the Internet both on www.robertscottbellshow.com or www.wellnesscenter.net under "radio shows". I discussed healing tumors, fibroids, cysts and healing breast and uterine cancer as well as the side effects of vaccines
Lecture for GIN Members (Global Information Network)
Radiation Detoxification: November 13, Sunday

, Minneapolis Marriott Airport Hotel

Hormone Rejuvenation & Neuro-Endocrine Regulation, December 1, 2011

– Hotel to be announced in the next enews.
Greater Good Movie. Review this trailer Video on this important documentary Movie about Vaccinations ~ http://www.greatergoodmovie.org/home
Marijuana helps destroy Cancer cells and Alzheimer's: Video
Is a Koch Industries factory getting away with murder? (click here for important information)
Osteoporosis News
Dried plums have the ability to suppress the rate of bone resorption, or the breakdown of bone, which tends to exceed the rate of new bone growth as people age, Arjmandi says.
Women can lose up to 20% of their bone density in the 5 to 7 years after menopause, according to the National Osteoporosis Foundation. On the surface, this is depressing news. But a recent study published in the British Journal of Nutrition found something that prevents osteoporosis and bone loss in post-menopausal women: prunes. Read more here
Note From Dr. Dale
Research has shown calcium supplements cause kidney stones.
Instead, use my Safe Bone Building Pack and eat Organic Dried Prunes.
(If you have blood sugar issues, like diabetes, you need to avoid all dried fruit.)
Order Bone Building Pack-Click Here http://www.naturalhealingpro.com/bonepack.html
Dr. Dale only offers phone appointments to members so
New Exclusive Membership Make Dr. Dale a part of your team! Address your health issues including your hormonal balance, achieve a healthy weight, increase your energy and stamina, unleash your creativity, provide exciting challenges for your mind and body. Change the way you approach life on all levels.
Advanced Mind, Body, Spirit Healing eNewsletter with the latest research on diet, nutrition, anti-aging tips from around the globe, skin care, hormone rejuvenation NOT replacement and detoxification.
Metabolic Self-Assessment Tests.
Customized Advice about Self-Healing and Empowerment. Assistance with various health conditions using 100% non-toxic natural alternatives.
Advanced Comprehensive Health Self-Assessment Test.
Free Monthly Answer to your Health Question by Email.
Weight Loss and Maintenance Dietary and Detoxification Regimes for your Body Type.
Exclusive Discounts on Products for Members Only.
Free mp3 Download of Lectures.
Lists of Biological Dentists and Much much more...
---

---
Joyfully,

T
heresa Dale, PhD, CCN, NP
Medical Consultant, Traditional Naturopath,
Certified Clinical Nutritionist
Founder & Dean, California College of Natural Medicine
President, The Wellness Center for Research and Education, Inc.
1237 South Victoria Ave #169
"History has demonstrated that the most notable winners usually encountered heartbreaking obstacles before they triumphed. They won because they refused to become discouraged by their defeats."
-Bertie C. Forbes