Headlines
Specials
Membership
---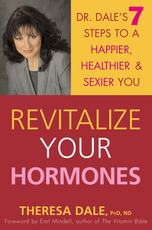 ---
---
Buy 12 of any one nutritional product and get %5 off.
Free shipping on all orders over $500.00.
January 5, 2012

Dear Valued Consumer,
Happy New Year to ALL!
Through this enews letter, which is by subscription only, you will have an opportunity for optimized health and healing.
Join The Wellness Mind, Body Optimization Club Today!
Become a Member and have Access to Professional Information AND protocols!
Members get a discount on their orders and an opportunity for advanced education. Monthly fee of $18.00 is automatically billed through Paypal. Click on the below URL and fill out the online form to become a Member today. Join Here!
*See Membership info here. https://www.wellnesscenter.net/membership/member_page.html
Product Review
Don't take the Flu Shot! Serious Side Effects have been reported.
With over 20 years of experience in traditional naturopathic medicine, homeopathy, bioenergetic medicine, nutrition and emotional release work.
Research shows that vaccinations may be harmful to our health. Media created fear can lower your immune system making you more vulnerable to all types of flu. You can eliminate any fear by using Neuro-Emotional Remedy #4 (Kidney-Fear).
ALL FLU, the ultimate flu remedy, contains 10 individual well-respected flu homeopathic remedies for their efficacy combined all in one formula.
For adults and children of all ages. Directions are on the label.
Safe: There are no contraindications or side effects
Vaccines in General
Protecting Yourself and Your Child: The best way to legally avoid vaccination is to become a Pastoral Minister and receive documents to opt out of dangerous vaccinations. Click here: http://www.pmai.us/CIP
Call this number if questions, to sign up and to get forms
1-855-PMA-REPS (1-855-762-7377) Ext.105
FAX for documents, etc. 1-855-329-7624
Also, you can download a free report here: http://newsletters.mercola.com/ReferralProgram/?s_kwcid=TC|15735|vaccines||S|b|9538298944&gclid=CJGx-KLbua0CFaQbQgodcVMl8A
Autism and vaccines - Study to debunk association rather strengthens association Learn more: http://www.naturalnews.com/034349_autism_vaccines_debunked.html#ixzz1icMYlkE3
Testimonial
A relative has Down Syndrome and at 51 yrs old, her mental abilities appear to have been deteriorating. Every 4 months, her social case worker meets with her and gives me an evaluation. Four months ago, she called to discuss how Michele was not able to remember what she had for lunch that day, or where she went that day, and the conversation was very limited. Michele would answer the questions "I don't know", seemingly lost. We had noticed this happening more and more over the last year or so. Finally decided to put her on a Slow Cleanse with other products to help her detoxify; then Dr. Dale told me "Use the Hepatic Glutathione Pathway formula twice daily!". Wow! The real testimonial came from her case-worker and the last meeting she had with Michele. She called me, very excited, saying the meeting was amazing...Michele was very conversational and energized, able to answer all the questions, remembered not only the past - where she was, what she ate that day or yesterday - but discussed her plans for the future next week. Her happiness was apparent because of her gained clarity.
I realized the HG pathway had been blocked and this precious product has opened up a whole new world for Michele. Thank you Dr. Theresa Dale, you have my profound gratitude and appreciation for all your research and product development. Respectfully, Margaret Bur.
Click here to buy the HGP Formula for all Neurological Conditions: http://www.naturalhealingpro.com/hep-glutathione-pathway.html



For more Testimonials Click Here
Headlines… Take Action!
Did you know that Flouride accumulates in the Pineal Gland effecting melatonin and other hormone production? Click Here to See Cities that have Banned it.
http://www.fluoridealert.org/
New Video's
Dr. Dale's new videos are on YouTube and on our website at
New Radio Interviews
KPFK.ORG Radio Link for The Health Freedom Show with Dr.Theresa Dale. If you missed Dr.Theresa Dale pilot radio talk show and interviews about Stem Cells and Mercury Toxicity on KPFK 90.7 FM. Go to: http://archive.kpfk.org/mp3/kpfk_120102_130009ivmon.mp3
Link to Global Information Network interview with Dr. Dale. (Click Here)
Blessings,
---

---
Joyfully,

T
heresa Dale, PhD, CCN, NP
Medical Consultant, Traditional Naturopath,
Certified Clinical Nutritionist
Founder & Dean, California College of Natural Medicine
President, The Wellness Center for Research and Education, Inc.
1237 South Victoria Ave #169
"History has demonstrated that the most notable winners usually encountered heartbreaking obstacles before they triumphed. They won because they refused to become discouraged by their defeats."
-Bertie C. Forbes