Headlines
Specials
Membership
---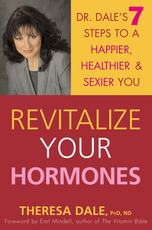 ---
---
Buy 12 of any one nutritional product and get %5 off.
Free shipping on all orders over $500.00.
February 20, 2012
---



T
heresa Dale, PhD, CCN, NP
Medical Consultant, Traditional Naturopath,
Certified Clinical Nutritionist
Founder & Dean, California College of Natural Medicine
President, The Wellness Center for Research and Education, Inc.
1237 South Victoria Ave #169
"History has demonstrated that the most notable winners usually encountered heartbreaking obstacles before they triumphed. They won because they refused to become discouraged by their defeats."
-Bertie C. Forbes